Podcast: Play in new window | Download (Duration: 52:20 — 36.1MB)
How did I find myself? I turned 30.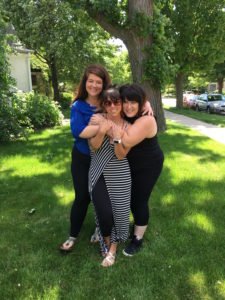 This week we sit down with the force of nature that is Athena Pelton–photographer, artist, writer, whiskeyer, motorcycle rider, and badass do-it-aller. When Kate opened her mailbox a year ago to find that Athena had sent her a hand-lettered rendering of her Twitter bio ("Kindness or GTFO"), grateful sobbing ensued and a beautiful internet friendship was born. This is the first time Jenn and Kate get to meet Athena IRL, and it's everything we always knew it would be. In this episode, we dive into all the ways life changes after you're 30: you give fewer fucks, you figure out who you are, and you suddenly care way more about free parking. So many preach-hand-emoji moments here, y'all. Get ready to love Athena as much as we do.
Special guest – Athena Pelton!
Everything discussed this episode: