Podcast: Play in new window | Download (Duration: 16:59 — 11.7MB)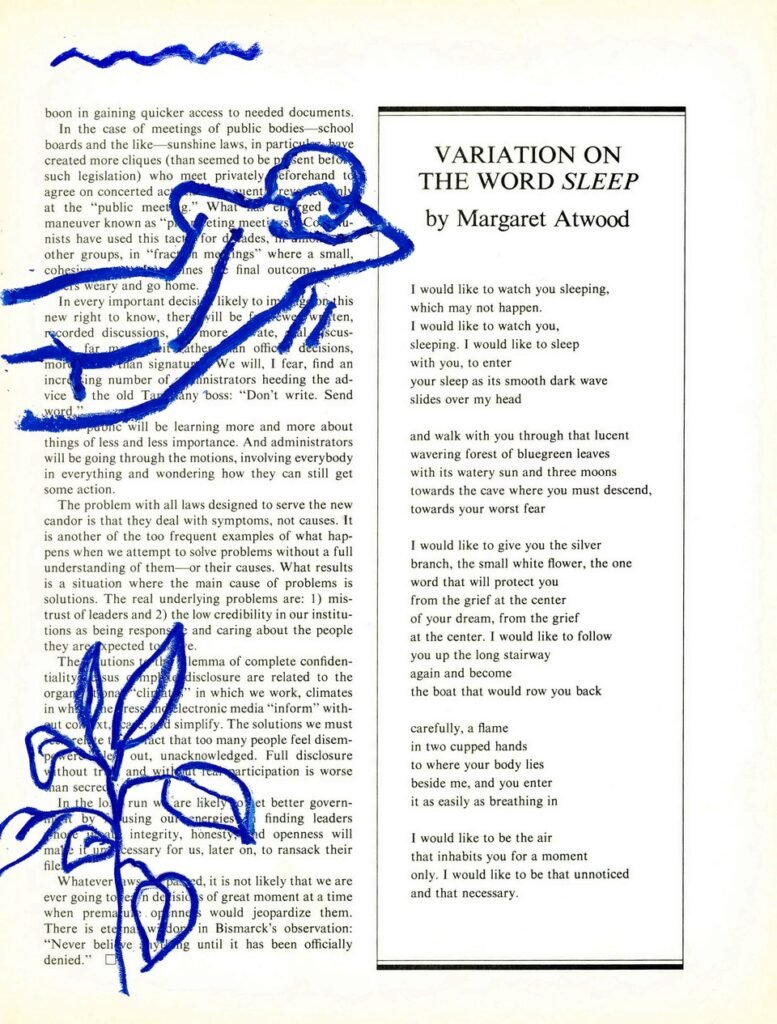 Words can take you down the same path multiple times to different destinations. Words are a time machine.
In this episode, we hear from two wonderful people: Alex Oana and Chris Collin. Alex and Chris were college classmates, and he recorded her reading Margaret Atwood's poem "Variation on the Word 'Sleep'" as a part of his major.
They each tell their own story about the recording of this poem many years ago, and how their own perspectives on it have changed.
This episode was written, scored, and produced by me, Andy Wicks. The recording of Chris Collin was recorded and produced by Alex Oana and is used with his and Chris' kind permission.