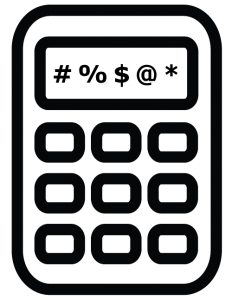 Math Is Hard has been several years in the making, in one way or another. I first bought this URL in the hopes of turning it into a Minneapolis music and arts web-zine. But, alas, a potent combination of 'being a twenty something' and 'not knowing how to design a website' in the days prior to Blogger or WordPress led to that never happening. So, I ultimately let the URL go.
Fast forward a couple years (May 2005 to be exact), when Apple added Podcast support to iTunes. I knew of podcasting, but hadn't delved too deeply into them, due to it not being terribly easy to add them to one's iPod. Well, with iTunes supporting podcasting natively, that problem was gone, and I began to voraciously listen to podcasts, a trend which continues to this day. Like many tech nerds, I started out with Leo Laporte's TWiT network of shows, as well as Engadget and Filmspotting. Since then I've moved on to high class content from networks like 5by5 and 70 Decibels, as well as several from the vast NPR empire.
Many of the podcasts that I now enjoy every week are produced by people who I admire, and, more interestingly, started out exactly where I am right now. With an intense interest in a topic or series of topics, and the passion to want to share that with the world. So, the Math Is Hard network is exactly that; an opportunity for me and those who are close to me to come together, and discuss any and all things that make us tick every day. I hope that this network is a place for many people to share their voice far and wide, and can't wait to learn and share as I, and we, go along. Thanks for joining in the journey with me, and please let me know what you like, or would like to see more or less of.
-Kyle