Welcome back! I hope you enjoyed Wednesday's deep-dive into the songs and production for Smile Pretty Make Nice. Now we've come to the fun bonus leg of this first trip. On a lark, I sent some questions out to Adam via email, and he in turn passed them on to Chris and Shawn. And then they all answered, which was awesome of them and great for us. Each of them sent their responses separately, so I'm laying them out in that format. These are all thoughtful, smart guys, so I did very little editing, with the intent that what they wrote is what you get. I'm thrilled with the results, and I hope you will be, as well.
Details:
---
When I first met Adam, you guys were called Boy With Stick, and you were kind enough to include me on the bill for a show at the 400 Bar – can you give us a little history of those days and how you came to start this record?
Adam Svec (AS): If my memory serves me right, Shawn, Michael, Chris, and I (e.g. Boy With Stick) moved up to Minneapolis from Iowa in one big clump at the end of May in 2002. The four of us lived in a house together at 4305 29th Ave. S. The first week of June, I took a temporary position at a law firm downtown. As fate would have it, I trained both Erik Appelwick (Vicious Vicious, Tapes n' Tapes) and Johnny Solomon (Friends Like These, Communist Daughter) into the call center during the year that I worked at the firm. I met John Hermanson through Appelwick (via Alva Star), and we began having conversations about making a record in Solomon's studio. Hermanson and Solomon came to see Boy With Stick at The Lab (now Station 4, or 4th Street Station, or Metal-Blast-Ass-Smash, or whatever it's called this year) in Lowertown, St. Paul, some time during the Fall of 2002. Solomon's studio was just down the street in the Northwestern building, so they took a break from mixing the first Friends Like These record and came down to see us. I believe we were opening for VooDoo Glow Skulls that evening (which is another story). After some date-sorting and dollar-bending, Hermanson figured he could make room for us to record during the Winter of 2003.
After the sessions were confirmed, we had to narrow down our list of songs. As I remember, we set up a whiteboard in the living room of the house. We listed every song we had written since the album we recorded in Decorah, IA in 2001/2002. We drank about 700 beers (because it was Wednesday) and began crossing off song titles. After all was said and done, 18 titles were left on the board. We could really only afford to record 10-12 songs, so we decided we would just sleep on it for a while. We never really did consciously choose, we just started wailing away at whatever we had time for in the studio. Shawn and Chris had been doing the lion's share of songwriting, so only one of my songs ended up on the board. I actually wrote 'Sand' very late in the game, and it only seemed appropriate to add to the process during the last week of recording.
An elephant in the room, so to speak, was our name. I had disliked the name, Boy With Stick, since the inception of the band. I had been away on vacation when the boys had picked the name, and my response was, "Are you fucking serious?" Anyway, during late Fall of 2002, the four of us started gathering band names on small pieces of paper and putting them in a hat. We headed over to the Lake Inn (now Busters… or something like that) one evening, ordered 700 beers, and started pulling names out of the hat. After some voting and arguing, 'The Glad Version' won.
Chris Salter (CS): Smile Pretty Make Nice was originally going to be an EP (we couldn't afford to record a full length album). After start dates were rescheduled a few times due to other projects John was working on, he agreed to record a full length for the price he quoted us for an EP. We were very excited and had plenty of songs that were itching to be recorded. For the most part the songs were written privately by their respective authors (Adam wasn't yet the prolific songwriter that he's become, and had only completed a handful of songs), and shared with the group when finished, but a few were more collaborative. Shawn emailed me the lyrics for Empty Houses during my senior year at Luther College (he graduated a year before the rest of us). He had set the lyrics to music but wanted me to take a stab at it as well without hearing his version. I wrote the music that ended up on the record, but I later got to hear Shawn's version, and I remember how strange it was to hear the song performed as a jaunty piano song with the verses and chorus inverted. [Author's note: Chris was kind enough to share many demos with me, and in the case of this song I had both demos to play with. I pared both down to just the initial verse, to illustrate how different the two versions are.]
Hit and Miss was a song that I had started in mid-college, and I couldn't finish the lyrics. Adam completed them, but I don't think either of us were completely happy with the final product (at the time we had pretty different lyric writing styles). I remember sitting in my car waiting for John to show up to the studio on the day that Adam was going to record vocals for Hit and Miss, frantically re-writing the lyrics to the second halves of the verses. I still don't think I got it right.
As for Boy With Stick, It was the title of a b-side from the band Hum. I sure did like them at the time, and this song in particular demonstrated the type of big dynamics that I thought were the hallmark of good rock songs. I pushed for the name in Adam's absence, and won. Young name for a young band, and we eventually outgrew it.
Shawn Neary (SN): We all moved to the city after college. I was one year older than everyone else in the band, and spent an ill-advised and expensive year at the University of Iowa Law School. I played guitar more than I studied, and performed at open mics, blues jams, and drove back up to Decorah to rehearse with the band on a weekly basis. I'd often miss my Property lecture the next morning. It wasn't for me. After everyone else graduated, we moved to Minneapolis and lived in the same house, by Lake Nokomis. We first played the Red Sea on Cedar Avenue – and when we made it to the 400 Bar we had made it, for real. We played a show there with Adam's co-worker, John Solomon and Friends Like These. They had recorded their record with John Hermanson, and suggested we get in touch with him. We went to Luther College, and maybe on the first day of not even class, but moving in, I heard Chris and Johnny or Storyhill, depending on when the record was made, coming from no less than four dorm rooms. We knew who John was, and it was a dreamy thing for us to possibly work with him. Not to suggest there was an even split, but a few of the songs came from college time and a few came from our new urban reality. Of Standish-Ericsson. And riding a bus. Not exactly 8 Mile, but a change from Decorah, to be sure.
I'm an addict of studio stories. Can you talk about the process for recording this record and share any stories about those sessions?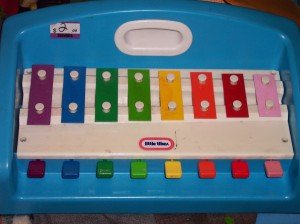 AS: Holy shit, that was a crazy Winter. Recording with Hermanson in Lowertown was what made me fall in love with making records. The creative process that happens behind the curtain is such a magical, indescribable thing. It's tiresome, relentless, and maddening, but it's terribly worth it. Trying to get each tone 'right,' was a learning experience. Although I'd done some recording in a radio station previously, I hadn't considered the importance of microphone placement when it came to capturing the right timbre of each instrument (including vocals). We had all come out of college as fairly well-rehearsed musicians; however, we weren't particularly good at letting go. Collectively breaking the rules, to great rewards, on the seventh floor of that building felt like it breathed new life into the band.
Many of the takes that eventually made the album were initially scratch tracks. We'd hash out ideas, record everything at least four times, and then conclude that the scratch track conjured the best image, so we used it. You'll notice that my voice is a little rough on a number of the songs. Johnny bought a bottle of scotch at the beginning of the session, and we were constantly sipping on it for the majority of the tracking. Apparently, the scotch made the record, too. It also didn't hurt that we were listening to the 'new' Cursive album (The Ugly Organ) almost every day as priming for the pump.
One fond memory: The Northwestern building used to be a hospital, so there always seemed to be the chance that a person might run into a ghost on their way to bathroom. Somewhere near 2:00 AM one… morning, Chris had to stand in the hallway by himself to play a guitar part. We had all recently watched The Ring, and all of us were a little creeped out by that particular hallway, anyway. Johnny said (through the playback), "Hey Chris, some chick just called and said something about seven days." That put Chris over the edge, and we had to call it a night.
Our friend, Nick, actually died in a car accident on his way to the twin cities shortly before we started recording Smile Pretty Make Nice. I think his passing really deepened some of the darker moments in our performances. You can hear a lot of the hurt that accompanied that experience in 'Options and Absolutes.' After Nick passed, we decided to finish out the album with 'Sand.'
CS: There was a lot of experimenting and many "happy accidents" that made the final cut. The air horn sound at the beginning of my solo on Empty Houses came from my guitar (a sweet Reverend Rocco now owned by Bobby from No Bird Sing) being put through multiple distortion pedals – that was the sound when I wasn't touching the strings, and I found I could change the pitch by turning the tone knob! Options and Absolutes was a blast to record – John played lap steel with tremolo, the crunchy sound of Shawn's bass came from us threading a piece of paper through the strings, and the acoustic slide guitar you hear was tuned down an entire octave. We were finished recording drums before we discovered that something wasn't working with the drum take on Empty Houses. It was too late to re-record, so John ended up frankensteining together the drum track from just a few measures of the original performance.
John was working on the second Alva Star record during the same period that we were making SPMN, and I hear some similarities between the two (primarily in the keyboard sounds – he overdubbed a lot of keys on our record to flesh it out).
I've been a superfan (like, BIG superfan) of John's since High School, and the whole experience of working with him and getting to know him was an absolute dream come true. My favorite experience was singing three-part harmony with him and Adam on Life of It and Options and Absolutes. I still love listening to that.
SN: We worked in a studio in Lowertown St. Paul. It was in the Northwest Building, which overlooked/looks the St. Paul Farmer's Market. We were given access to a whole range of instruments that we didn't normally use, and we went kind of nuts. In point of fact, I went kind of nuts. There was a theremin, so of course we had to use that. With no semblance of technique. We should use a keyboard all over the place, despite the fact that no one played it in the band. And an acoustic guitar tuned down an octave with, if I recall, a piece of paper flapping near the headstock? You're goddamned right that HAD to be in the mix somewhere. I also remember Chris' solo that sounded like an air horn really really well.
It's been 10 years since you made this record (!), and you've all continued to make more great music and add more to the scene around here. From this perspective, what are your reflections on this record? (Favorite songs? Anything you initially hated but have grown to accept or even love?)
AS: When we finished the album, my favorite song was 'Options and Absolutes' by a landslide. I still think that is the case. To me, this song sounds like it has the "oldest soul" of all the tunes on the record. Plus, the crackling that you hear in the outro is the last breath of a National guitar amplifier that quit working immediately after Chris finished playing that take. We tried to revive it, but there was nothing to be done.
'Hit and Miss' makes me cringe a little. It was a song from a by-gone era, and we probably should have trusted our guts to include a different tune… it's just so damn catchy, it seduced us!
Otherwise, I'm content with how these songs have held up over time. It's pretty clear that the album was made by young writers trying really hard to sound like they knew what they were doing. We didn't know what we were doing, but it worked out all right anyway.
Sidenote: I love the playing of Mike Michel, Jeremy Ylvisaker, Jake Hanson, Marc Ribot, Bill Frisell, and Geoff Farina, but I would still choose Chris Salter as a guitar player any day of the week. He has a gift that surpasses my imagination. Shawn Neary is a magnificent songwriter, and I hope he continues to do it until his fingers don't work anymore. I was fortunate enough to play in his band, The Wapsipinicon, for a number of years after he moved on to play with Tapes n' Tapes and Cloud Cult.
CS: I really miss how melodic/busy Shawn's bass playing is. I think it worked really well with this group of songs and interplayed nicely with my melodic/busy guitar parts.
In hindsight, Taking Stock was recorded too slow and sounds like we maybe, just maybe were listening to a lot of Death Cab for Cutie.
I agree with Adam that you can hear the youth in a lot of the songwriting, but a number of the songs have stood the test of time for me – I especially still enjoy listening to Empty Houses, Options and Absolutes, and Your Ghost Tonight – I'm still really proud of writing the latter, and it was always a blast to play live, too.
Hit and Miss… I wish we would have picked a different song in it's place. Musically, it made sense to me at the time, but it sounds pretty lame to these 33 year old ears.
SN: I don't spend too much time with the records I've made in the past, for one reason or another. Maybe passages here and there, but not full records. This one's no different – though maybe, with the ten year approaching, I should make an exception.
After this record, the next Glad Version was done in-house with new drummer Tor Johnson also serving as engineer and the band producing. Can you talk about the differences in those ways of recording and your decision to move in that direction?
AS: After we released Smile Pretty Make Nice in the Winter/Spring of 2004, both Shawn and Michael moved on to bigger and better things during that Summer. Shawn joined Tapes n' Tapes and took over the world for a year. Michael got a job with Hello Booking and decided that he needed to focus his efforts on getting his new career off the ground, which was completely understandable. Chris and I were at a little bit of a loss, as far as what the band was going to look like after Shawn and Michael left. My friend, Tor Johnson, got in touch with me and let me know that he was planning to move to the cities. He read some interview or something about the fact that we were losing a drummer, and he asked if he could join the band. Fortunately for Chris and I, Tor was (and continues to be) a masterful drummer and engineer… just what we needed.
Initially, we didn't have any money, we didn't have a rehearsal space, and we didn't have much equipment. We recorded the drums for Lights Out North Star in a rehearsal space that we, at the time, had recently started sharing with Kyle DeLaHunt and company. The rest of tracking was done in my bedroom and in Tor's bedroom, which were both in fairly small apartments. He had ProTools, a 'pod,' and a few rack-mounted compressors/distressors. We had spent close to $8000 on Smile Pretty Make Nice with the hopes of signing to an independent label following the Vitriol college radio push. When concrete opportunities didn't sprout from our efforts, we decided to go low-budget and low-profile on the second record.
While recording Lights Out North Star, I definitely missed everything about the recording process from the previous album. We recorded the second album quickly and mercilessly. We didn't spend much time on second takes, editing, or re-writing. Somewhat ironically, the album we spent the least amount of time on (Lights Out North Star) charted significantly better on national college radio than either of the albums we labored over for months (Smile Pretty Make Nice, Make Islands). The song 'Tin Soldier' had a lot to do with that, I think. WOXY (Ohio) really loved it, and that sparked more interest within the CMJ community.
We drove out to the East coast for the first time during the Fall of 2005. I think we only played three shows (169 Bar – New York, NY; Staccato – Washington, DC; Nite Owl – Dayton, OH), but at least we got our feet wet.
CS: Yeah, two totally different experiences.
Make Islands ended up being more similar to SPMN, in the sense that we recorded it in a real studio and labored over it, while we recorded LONS guerilla-style. I still think it's crazy that all of the electric guitars on LONS were recorded through a POD and without an amp. Adam's songwriting really took off at this period (and mine began to slow down) – all but 3 of the songs are his. I was less checked-in with some aspects of the recording process than with our other 2 records (and my work with Adam since), and I regret that. Life is short and I missed some of it. Tor is a stellar drummer/producer/human, and he was absolutely what Adam and I needed to keep making music.
SN: I was up and out of the Glad Version when that record was made, though I can tell you it seemed to be a much more comfortable and familiar process when I'd go observe the sessions. We were really young when we made the first record, and more than a little intimidated/ starstruck. John's a wonderful guy, but working with friends you've known for years, as Adam was doing in making the second and subsequent records, is a beautiful and different process entirely.
Unreleased The Glad Version track: 'Lipstick Hit'